For those of you familiar with my site or work you've probably seen the monogram logo I use to brand myself. I've used that particular mark for at least 8 years. Well, last week I decided it was time for a little update and started pathfinding in Illustrator to come up with something fresh. Here is the result: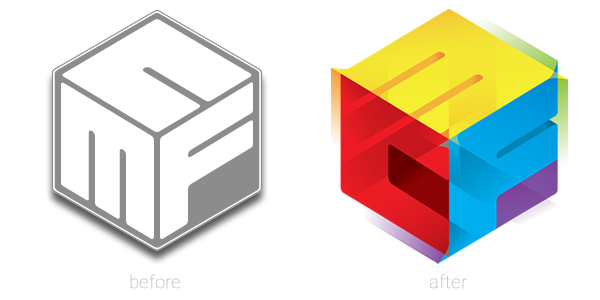 I'm pretty pleased with it.  I think that the base pigment primary colors work well and it looks a little more fluid and has more motion than its monochrome predecessor. I had tried some more circular marks but didn't like the way the letters fit. I think that this stays a little more true to the original design but makes it much more exciting.
This last weekend I updated my site to reflect the new mark and the color changes and I'm currently playing ideas for new business card.